Optimise your waste with an intelligent infrastructure
For the planet, for the economy and for citizens. Eco-friendly and cost-effective solutions for your waste management.
intelligent installations
Impact of our solutions on our customers

of household waste incinerated
The well-being of the environment is our priority
Reducing the overall environmental impact of the waste supply chain is one of Ecowaste's main priorities. All our solutions are designed to reduce the CO2 footprint. Thanks to the weight tax and access control, the quality of sorting is improved, which leads to a reduction of incinerable waste and increases the revalorization of other types of waste.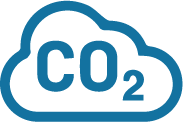 What do you want to achieve?

Ensuring the quality of waste streams and avoiding tourism

Improving the quality of life in your neighbourhoods

Reduce your collection costs
Keeping control of your waste billing

Simplify the management of your waste centre
Optimise your fleet management and plan your collection rounds using the shortest routes
The WISE management platform
Whether you are a municipality, a company or a collector, whether your containers are equipped with ecologistics or not, the WISE platform allows you to reduce your waste management costs and increase the efficiency of your administration. Our platform is ergonomic and easy to use, allowing you to consult all data and information online, without having to install or update any software.
Our solutions at a glance
Effective tools to achieve ambitious and measurable improvement targets for waste collection and treatment.
Tax by weight scale
The household waste scales can be integrated into a wide range of containers. Your customers will be charged according to the weight of their waste.
Access control for containers
An electromechanical container lock consisting of an RFID card reader and a solid lock. It is adaptable to different types of underground and semi-underground containers.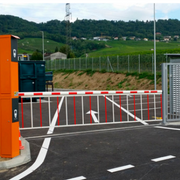 Management system for waste disposal centres
An access control system with a barrier for waste disposal sites, suitable for cars, trucks and pedestrians.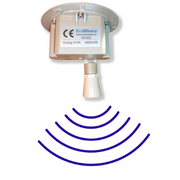 Probe for level measurement
Ultrasonic probes allow you to measure the fill level of your containers.
What are the advantages of EcoWaste?
Optimization
Optimisation of collection costs and recycling performance.

Environment
Reducing the environmental impact of waste logistics.
Performance
Reduction of the overall management costs of public authorities and citizens.

Ecowaste is first and foremost a team of complementary and supportive specialists at your service. With our consultants, engineers, technicians, production workshop, after-sales service and customer service, we accompany you from A to Z in the realisation of your projects related to intelligent waste management.