What is level measurement ?
Our level measurement works with an ultrasonic probe that measures the filling level of your containers and communicates via 4G/2G with the WISE management platform. It can be installed on a wide range of underground and semi-underground containers, whether they are already installed or when a new order is placed.
Emptying at the right time allows : 
Lower collection costs

Lower CO2 emissions

Greater comfort for users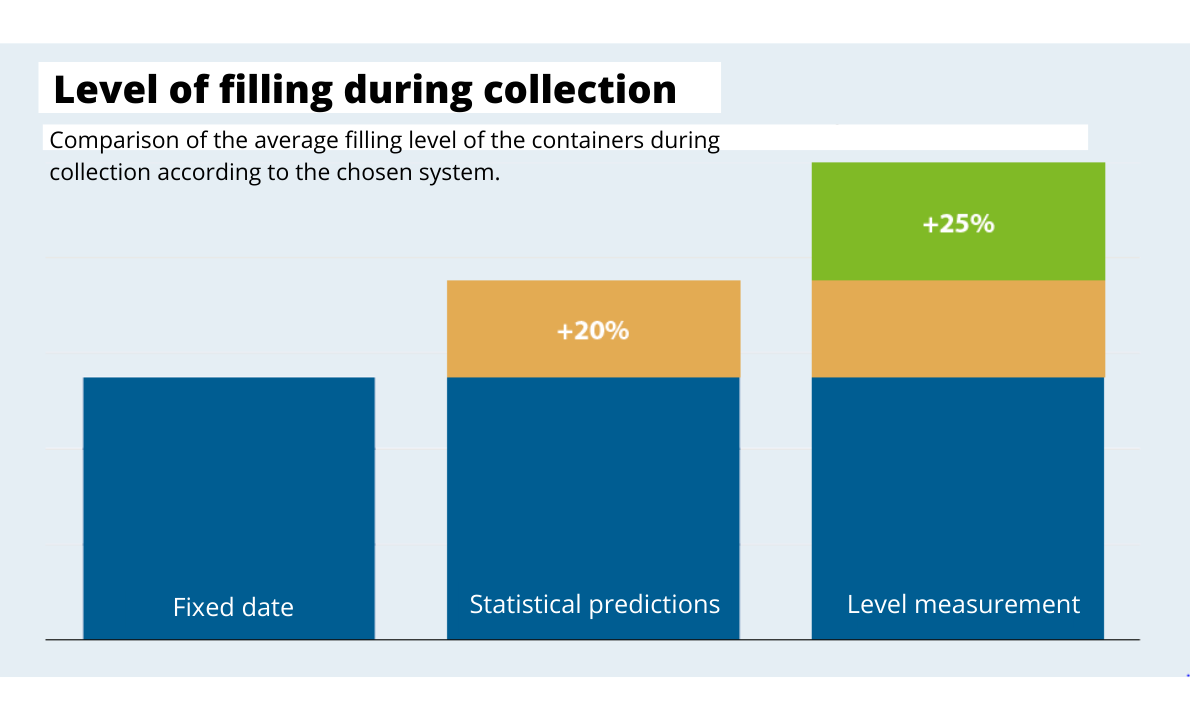 The advantages of level measurement
Optimisation of collection rounds
In combination with our management platform, it allows you to optimise your collection rounds according to the filling of each container. The route optimisation system will map out the optimal collection route for your collection truck.

Avoiding spillover
In combination with access control, it blocks the opening of full containers to prevent overflow.
Adaptation of eco-points
Allows you to compare the level of use of the various eco-points to adapt your fleet if necessary.
Note : our management system allows statistical analysis of each container and can project expected fill rates based on manually recorded data, even if a container is not equipped with an electronic system.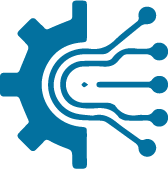 Self-sufficient installations thanks to optimised technologies

No connection to the electricity grid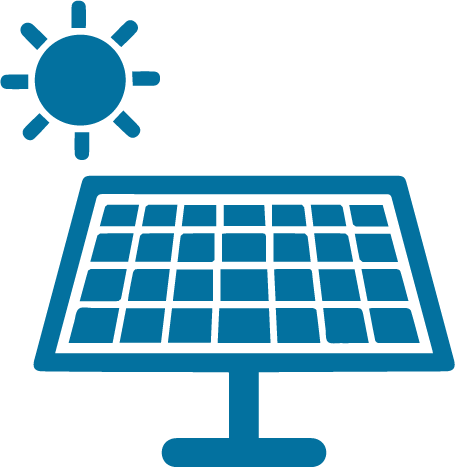 New generation lithium battery, long life without recharging
Do you have any questions ?
Please contact us by phone or email. We will be happy to advise you and find the best solution for you.
Mail: info@ecowaste.ch
Phone: +41 21 804 84 44

Ecowaste is first and foremost a team of complementary and supportive specialists at your service. With our consultants, engineers, technicians, production workshop, after-sales service and customer service, we accompany you from A to Z in the realisation of your projects related to intelligent waste management.